Moral Mad Men: how social purpose media and advertising agencies are winning business
Social enterprise media and ad agencies are making headway with top UK brands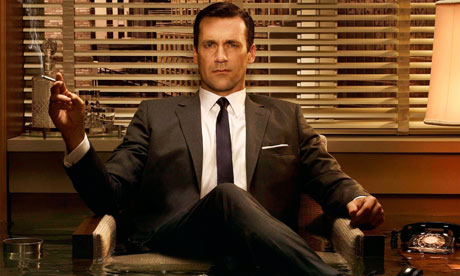 Don Draper's ennui might be resolved if he worked for a social enterprise Photograph: Allstar/LIONS GATE/Sportsphoto Ltd./Allstar
"We take the coolest kids in the playground and build our campaigns around them," says social entrepreneur and media guru Matt Hay.
His agency, LatimerGroup, is part of a rapidly growing social enterprise alternative to mainstream media and advertising, known as co-creation. Brands such as Paul Smith, Procter & Gamble, ITV and Boots are increasingly turning to providers with a social purpose, not just a business one, and the appeal of these social enterprise agencies isn't just a box-ticking exercise for corporate social responsibility. These clients are desperate to reach young people and these agencies offer a unique way of doing that.
via Moral Mad Men: how social purpose media and advertising agencies are winning business | Guardian Social Enterprise Network.