How social enterprises are bringing innovative approaches to the business of getting people back to work
Tim Smedley
Guardian Professional, Friday 2 August 2013 12.00 BST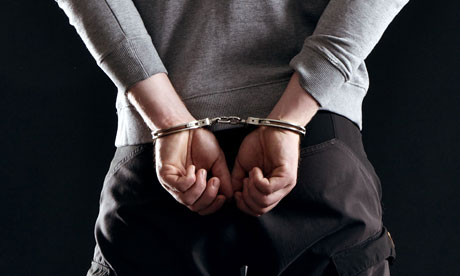 Helping people return to, or stay in, work has been dominated by the Work Programme of late. But away from the large prime contractors working for payment by results, an innovative collection of social enterprises are showing that there is life – and a business model – beyond Iain Duncan Smith's programme. And many are proving the only option for those furthest away from the jobs market.
Arc Work Hubs set up in March 2012 with the specific aim of "bringing people farthest from the job market into employment". Offering a more constructive option for community payback (community service, in old money) schemes, it gives offenders work and training opportunities within a 'work hub'. Each hub is a social enterprise in its own right, and its work activity depends on the needs of the region. So far, these include a manufacturing and production hub in Southampton, a back-office and call centre hub in Askham Grange open prison, and a shop in Worthing town centre. "Each hub is unique", explains Claire Salerno, director of Arc Work Hubs. "We've basically looked at the needs of the area and the particular skill set that is required by employers and that forms the basis of what that work hub looks like. So for example, Askham Grange came about because we were doing a lot of work with supporting Yorkshire businesses and one of the needs that the employers and local businesses identified was that they didn't really have [local] back-office support."
Each hub is staffed by 10–20 ex-offenders at any one time, typically for 50-200 hours of community payback. Each worker is then given help to look for similar work within the region, receiving support from the network beyond their employment at the hub. With a steady turnover of experienced workers and new recruits, the idea is that each hub can be self-sustaining. "We particularly identify deprived areas that need some support", says Salerno, "forming a bridge between the employer and the individuals. We then lead them into employment where they are using all those skills and we support them beyond that as well, even giving grants in some cases. So it's not just about finding them a job, it's about ensuring that it is sustainable." Salerno believes the model is "hugely scalable… we are looking to grow continuously." Supported by Unltd, each hub is currently costs around £10,000 to start, and have collectively produced a revenue of £207,000 in its first year of operation, forecast to hit £1.02m in its second following new hubs in Worthing and Tottenham Hale.
A hub model also forms part of Gill Walker's community interest company Patchwork People. Set up only two years ago following her redundancy after 30 years in teaching, Patchwork People runs a clothes and accessories shop Labelled in Darlington providing real work and business experience to disadvantaged youngsters. "The young people we work with are at the centre of the business", explains Walker. "The shop is used as a hub, a safe base, to explore potential employment opportunities. So if the young people feel that retail is not for them we identify strengths and talents as a basis for exploring self employment, from window cleaning, garden maintenance, building, decorating, handy-work, and craft development." Volunteering opportunities are also offered beyond the shop at local events or festivals, and have had 100% attendance rates. "We've worked with over 70 volunteers over the two years since the company was established," informs Walker. "Having tested the business model we want to enable 15 Labelled outlets to operate nationally in three years' time with the recruitment of five franchisees each year. We believe this business expansion could reach a minimum of 3000 young people in the next three years."
Social enterprises, and the impassion entrepreneurs that run them, have been shown to innovate more than traditional businesses. According to Social Enterprise UK's The People's Business report, in the past year 56% of social enterprises developed a new product or service, compared with 43% of SMEs. Mike Britton set-up the furniture logistics company Goodwill Solutions to offer on-the-job employment and training to ex-offenders, injured soldiers, and rehabilitation for people with severe health issues. With clients ranging from Asda, Sainsbury's, Shop Direct and WorldStores, it is effectively a middle man to the market, offering overseas manufacturers a place to store their product in the UK, closer to its eventual market. The training model, Britton explains, "is our back to work course for four, six or eight weeks and we spend that time vocationally training, getting the trainees a forklift truck training licence so they become a marketable commodity to work in the logistics sector… we then look to see if there is an opportunity to employ them within Goodwill Solutions, or we try to find employers in the area to take them on."
Most of Britton's employees have come from his Back to Work scheme, originally referred by prisons, ex-offenders agencies and even the NHS. As well as equipping them with skills for the warehousing and logistics, "being absorbed back into a team and working together with other people is often what helps people more than anything else." He adds, "My ultimate goal is that as surpluses start to be generated that are realistic and sizeable that we use some of those surpluses to put into social housing, because then we'd have the complete package."
At the other end of the recruitment market, David Curtis founded Timewise to help people stay in work through working flexibly. Effectively a jobs site for permanent positions offering flexible hours, Curtis explains the concept: "to get more women in the workplace you actually need a more flexible workplace… over the last 10 years the market has really changed and there's a lot more appetite for flexibility but no provider or business was really coming in and leading the growth of that market… we're trying to introduce more flexibility and more options to employers and candidates in terms of how they're searching for jobs."
Now with three brands, the Timewise Recruitment, Timewise Jobs and Women Like Us, the central aim is to help people fit work around family life, while helping employers recruit from a larger pool of people than the traditional full-time jobs market. "This really is about long term market change", says Curtis. "Because we're interested in the long term that helps us always look for new ideas and focus on five, 10 years down the line rather than what's on your P&L this month or this quarter." And as a motto for innovative social enterprises, that's not a bad one.
This content is brought to you by Guardian Professional. To join the Guardian Social Enterprise Network, click here.
via Beyond the work programme: social enterprises get people back to work | Social Enterprise Network | Guardian Professional.